NRV (pronounced "nerve") is a magazine tailored to adrenaline chasers that love extreme sports.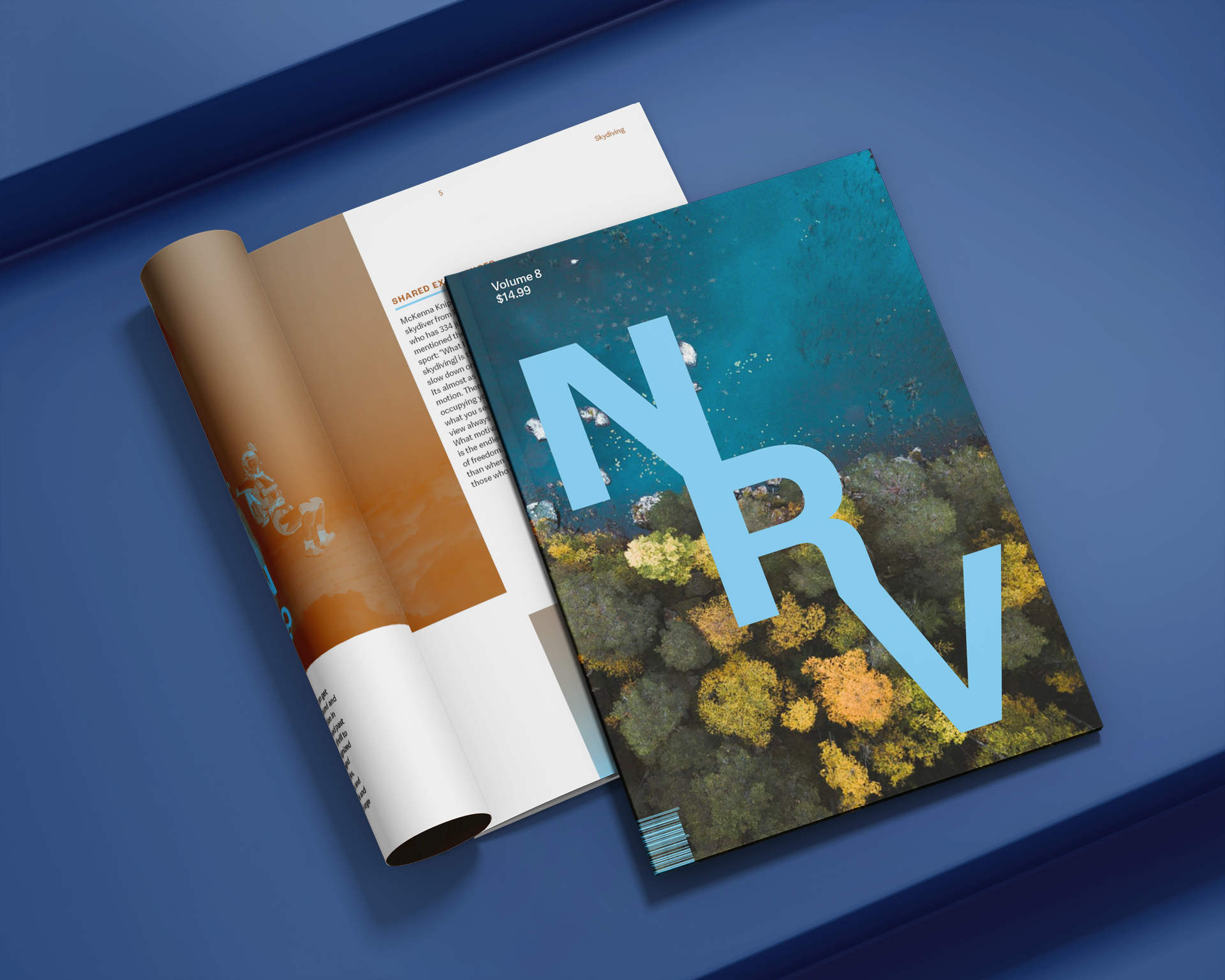 Skydivers are people who enjoy falling down.
How do you convince someone to jump out of a plane that's 10,000 feet above the Earth? Skydiving is widely considered an extreme sport and many people, myself included, are terrified of jumping out of an airplane.
NRV Magazine highlights sports that take you out of your comfort zone; this 
month's issue features interviews from divers of all ages and breaks down the art of skydiving so the sport is less intimidating for those interested in taking the jump.
NRV Magazine is all about immersing yourself in the sports you love. The layouts for these spreads utilize vast open space to emulate the divers reaching their place of Zen as they're soaring through the sky.